Branch Accountant
SRIJAN, New Delhi, Delhi, India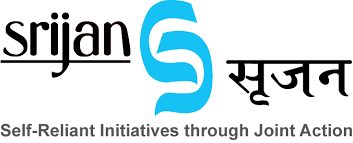 Job Summary
Sector: Finance and Accounts
Preferred Experience: 3 - 5 Year
Closing Date for Applications: 10th March, 2021
Email for CV Submission: rec_accounts@srijanindia.org
Job Description
JOB DESCRIPTION
Branch Accountant, SRIJAN, New Delhi
1. POSITION VACANT: Branch Accountant, SRIJAN, New Delhi
2. ORGANIZATION BACKGROUND:
Founded in 1997 and registered as a public charitable trust in January 2000, SRIJAN is a grassroots implementation and support agency, committed to promoting sustainable and self-reliant models of rural development through interventions in agriculture, horticulture, natural resource management, dairy and livestock.
Geographically spread over five states, SRIJAN collaborates with the state governments to help build both hard and soft infrastructure for the rural poor. It has been and continues to be in several policy- making bodies of the central government. It has a healthy portfolio of projects with an annual value of Rs. 15 crores and a headcount of 400 direct and indirect staff. It is supported by a range of well-known private donors, such as Tata Trusts, the Ford Foundation, Axis Bank Foundation, Bill and Melinda Gates Foundation, and Azim Premji Philanthropic Initiatives.
For more information please visit http://srijanindia.org/
3. JOB DESCRIPTION/ RESPONSIBILITIES:
Reporting to the Regional Accountant, the Branch Accountant shall be involved in day to day operations of accounting of Delhi location.
The Branch Accountant shall be responsible for accounting and ensuring all payments in timely fashion. He/She will also handle all the legal compliances pertaining to income tax deduction as per norms.
Key Responsibilities:
(1) Centralized payment, day to day entries and Ledger scrutiny in VOLAC system.
(2) Handling of Srijan accounts and daily bank reconciliation
(3) Coordinate with Program Managers/Location Incharges and make timely disbursement of Indent
(4) Manage the Tax deduction for employees and vendors and depositing the same before due date. Submission of timely TDS return to tax department as per Norms. Distribution of Form 16 and 16A
(5) Ensure the updation of Fixed Assets Register of Head Office and Branch Offices.
(6) Ensure quality and timely procurement of all goods and services, as per requirement and prescribed organizational SOPs and guidelines;
(7) Ability to travel 3-4 days in a month to project locations to ensure compliance with location level accounting and procurement requirements, as well as fiduciary aspects at all levels of project implementation.
(8) Assist in maintaining of vouchers and files of the finance department.
(9) Monitoring of accounts receivable and Payables.
(10) Any other work assigned by the Finance Head.
4. QUALIFICATION, SKILLS AND EXPERIENCE:
Qualifications:
Applicants must possess a Bachelor Degree in Accounts/ Commerce, or the equivalent. Applicants with a professional qualification in accounts shall be at an advantage.
Experience:
3-5 years of experience of working with large NGOs/ Funding Agencies/ CSR Foundations. Work experience should be aligned with the above duties and responsibilities.
Skills and Competencies
(1) Excellent communication skills and capability to represent the organization in professional forums;
(2) Must be well versed with GST, Income Tax Act and Rules, etc.
(3) Experience in and understanding of the development sector;
(4) Proficiency in accounting package like Tally or VOLAC;
(5) Good language proficiency in English. Knowledge of Hindi will be an added advantage.
5. COMPENSATION OFFERED:
The gross remuneration budgeted for the position is attractive and shall be commensurate with the qualifications, experience, and salary history, of the selected candidate.
6. LOCATION: New Delhi.
7. APPLICATION PROCESS:
Eligible candidates interested in this position are requested to send your CV at rec_accounts@srijanindia.org by or before 10th March, 2021.