Numeracy Expert
Language and Learning Foundation, Delhi, India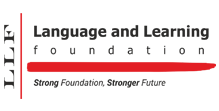 Job Description
Tilte : Numeracy Expert
Nature: Full Time Consultant for a year
Location: Green Park, New Delhi
_________________________
About Us:
Language and Learning Foundation (www.languageandlearningfoundation.org) is a New Delhi based
non-profit organization with the vision of enhancing equitable student learning, especially language and
literacy development, through professional development of teachers and teacher educators,
building/sharing knowledge and implementing projects in collaboration with state governments. LLF
currently works with 8 state governments across the country
About the Project
LLF has been running professional development courses and school level intervention programs on early
language learning (Hindi Language) for government school teachers, teacher educators (SCERT & DIET
faculty members) and academic resource personnel in all of its partner states. These courses follow a
blended learning model which has both online and offline learning components.
We are in the process of revising and creating new content for our professional development courses and
also our trainings, related to foundational literacy and numeracy.
Numeracy will be included in our projects and courses, starting with a small pilot in our intervention
schools.
Position Summary
The Numeracy expert will coordinate with Numeracy agency to develop the numeracy package and
various professional development courses offered by LLF. The expert will be also developing capacity
of the LLF team on foundational numeracy.
Responsibilities
● Work closely with Agency to develop a numeracy package and implementation plan for grade
1 and 2.
● Contribute to the development a comprehensive numeracy intervention framework for the
organization
● Develop modules for capacity building of the LLF field team, teachers and academic support
person like CRCs/CACs/BRPs/ABRCs
● Contribute to the writing/creating contents on foundational numeracy for blended and online
courses for teachers and academic support persons
● Contribute to the designing a curriculum for numeracy pilot and develop children's materials,
teacher guides and training modules
● Use creative, innovative, learner centered and evidence-based approaches in writing the course
content and express complex information in a clear and precise manner.
● Finding innovative designs for exercises and activities that enhance the learning process and
creating assessments to measure achievement
● Contribute to the preparation of multimedia resources, like animated and classroom-based
videos (script writing), Podcasts, Video Based PPTs
● Develop training plans and facilitate workshops/trainings with internal and external team
● Provide support and assistance in the implementation of numeracy projects
● Travel to LLFs field locations for conducting trainings and workshop if required
Key Requirements:
The candidate should have:
● Proven record of excellent writing demonstrated in a professional portfolio
● Experience of working in the domain of early numeracy for 5 years is required.
● Previous work experience of content development for online and blended courses in Hindi is
preferred.
● Lesson and curriculum planning skills
● Writing modules and guides for teachers
● Visual design skills and ability to storyboard educational content
● More specialized computer skills including competency in the use of the internet and the use of
Microsoft office Suite, Hindi typing skill is essential
● The scope of the position requires some evening and weekend work to oversee the open course
program.
● Has a good team spirit and positive attitude. Enjoys a varied pace of working and copes well
under pressure.
● Minimum of a Bachelor degree in the related field
● Fluency in English language is preferable.
Compensation:
Competitive as per sector standards
How to apply:
Write to heena.parveen@languageandlearningfoundation.org with a cover-letter and CV, if
interested. Please write "Application for Numeracy Expert" in the subject line of the mail.