Sales Executive/Officer
WWF, Delhi, India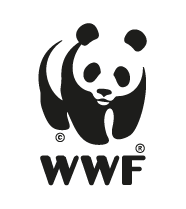 Job Summary
Sector: Business Development/ Resource,Education Advising,Corporate Social Responsibility (CSR)
Preferred Experience: 3 - 5 Year
Closing Date for Applications: 31st July, 2021
Job Description
HIRING FOR INTERNATIONAL NGO-FUNDRAISING POSITION
from 0 to 3 year(s) of Experience
₹ Not Disclosed by Recruiter
Noida, New Delhi, Gurgaon/Gurugram
Job Description
Roles and Responsibilities
1- To generate funds for WWF India from individual donors through managing events
2- Responsible for managing and developing long term relationship with the donor and upgrading him up the donor pyramid.
3- Any other task that may be reasonably requested by the organization.
4- Responsible for generating WWF India Revenue through maintaining individual contacts.
5- Ability to raise the set target given by the line manager ability to work to tight deadlines through retention and acquisition of new donors from one time and regular giving donors.
6. Strong communication and negotiation skills by meeting as many individual donors as possible and also to upscale the production and turning primary data to secondary.
If interested ,kindly walk in at the above mentioned address & call on 9870207729
Role:Sales Executive/Officer
Salary: Not Disclosed by Recruiter
Industry:NGO / Social Services / Industry Associations
Functional AreaSales, Retail, Business Development
Role CategoryInstitutional Sales
Employment Type:Full Time, Permanent