Technical Sales Engineer/ Senior Technical Sales Engineer
Synergy Resource Solution, Gujarat, India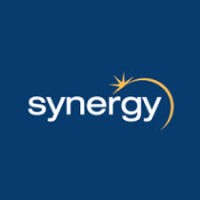 Job Summary
Sector: Business Development/ Resource,Education Advising,Corporate Social Responsibility (CSR) ,IT and ICT,Monitoring and Evaluation,Policy/ Advocacy and Campaign,Project/ Programme Management,Research and Analysis,Strategic Alliances,Training and Capacity Building
Preferred Experience: 3 - 5 Year
Closing Date for Applications: 30th September, 2023
Email for CV Submission: recruitment.synergy5@gmail.com
Job Description
Greeting from Synergy Resource Solutions, a leading HR Consultancy Firm.
Our client is a leading official distributors for Rawlplug Products in Gujarat. Raw plug has a wide range of products - Bonded Anchors, Lightweight Fixings, Mechanical Anchors, Power tools and accessories, Direct and Manual Fastening Systems, Fasteners, Facade Insulation Fixings, Roofing Insulation Fixings, Foams, Sealants and Adhesives.
Job Title: Technical Sales Engineer/Senior Technical Sales Engineer
Location: Ahmedabad, India
Experience – Minimum 3 years / Minimum 4 years
Gender -Male
Salary – 4,00,000- 5,00,000 / 5,00,000- 7,20,000 INR Per Annum
Qualification: Engineer/Diploma in Mechanical or Civil
Job Description
· Minimum 4 years of experience in direct project selling experience within construction industry, Experience of dealing in building materials/construction chemicals/adhesives/cements is must.
· Responsible for Sales & Marketing of Power tools, fasteners, mechanical anchors, lightweight fixings and other tools used in construction industries
· Responsible for achieving business targets in terms of volume, growth, market share, and profitability by developing strategic plans.
· Study and analyse customer requirements.
· Meeting Project managers, builders, and purchase teams to understand and gather requirement
· Organize product show at site/ offices and conduct pull out test at construction. Show value proposition in the product segment to the customer and convince them to buy the products.
· Negotiates and closes sales deals by agreeing to terms and conditions beneficial to both the customer and the parent company
· Preparing quotations matching the customer requirement
· Providing pre-sales technical assistance and product training to the customers for optimum utilization of the product.
· Coordinate with customers for after sales support.
· Develop and grow long-term relationships with customers to get future deals.
· Project scheduling including material & manpower planning
· Project review meetings for tracking project progress
· Retrospective meetings with the team to share lessons learnt from the field
· Maintain an active database of customers.
· Strong interpersonal skills.
· Good problem-solving skills.
Requirement:
· Should have experience handling projects involving Power tools, fasteners, mechanical anchors, lightweight fixings and other tools used in construction industries
· Proven work experience as a Sales Representative
· Familiar using computers, CRM tools and Microsoft tools
· Ability to build productive business professional relationships
· Highly motivated and target driven with a proven track record in sales
· Excellent selling, negotiation and communication skills
· Prioritizing, time management and organizational skill
· Ability to create and deliver presentations tailored to the audience needs
· Relationship management skills and openness to feedback
· Preferably has a diploma or degree in Mechanical or Civil engineering
· Should have a good network in the relevant field in Gujarat
· Good communication skills. Handling Project Sales across Gujarat
· Preferred speaking languages English and Hindi (Knowing Gujarati will be an added advantage).
· Strong interpersonal skills.
· Good problem-solving skills.
Responsibilities
· As an immediate assist to junior TSE's during challenging situations
· Orchestrating day to day activities
Benefits.
· Medical insurance up to 3 lakhs
· Accidental insurance up to 25 lakh
· Incentives
If interested, please share your resume at recruitment.synergy5@gmail.com or on 7383751906 with details of present salary, expectations & notice period.
--
Regards,
Mahapara Khan
Trainee - Talent Acquisition