Director – Operations
Bhumi ,Chennai, Tamil Nadu, India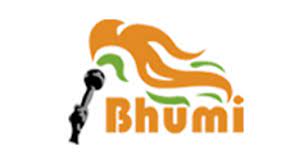 Job Summary
Sector: Project/ Programme Management
Preferred Experience: 5 - 7 Year
Closing Date for Applications: 31st May, 2021
Job Description
Job Title : Director – Operations
Location : Chennai
Job nature : Permanent Full-time
The Director – Operations will lead all core support functions of the organisation enabling programme teams to achieve our mission. She/he will oversee the efficient and effective day-to-day operations and delivery of HR, operations, and other administrative functions of the organization. The Director – Operations will have overall strategic and operational responsibilities towards driving the vision and mission of the organisation.
Primary Responsibilities include:
Managing HR teams for both full-time employees and volunteers across India across all HR functions like recruitment, retention, learning & development.
Growing a diverse, highly qualified team of staff and volunteers by providing coaching, growth, and personal development. Help establish Bhumi as a great place to work and/or volunteer
Planning, and directing the organisation's operations and other general administrative functions across all chapters nationally
Coordinating annual budget reviews, monthly and quarterly reviews, and periodic forecast updates for the senior management.
Building a strong culture of ownership towards impactful programme delivery among volunteers and employees
Building structures, systems to support the execution of the programmes in the best possible manner with a focus on continuous learning, improvement, and rapid growth.

Preferred Education Qualification / Experience:
Minimum five years of relevant work experience
Any graduate: Having an MBA/relevant fellowship would be an advantage
Excellence in organizational management with the ability to coach staff, manage, and develop high-performance teams, set, and achieve strategic objectives, and manage a budget
Knowledge, Skills and Abilities:
Ability to drive outcome-oriented plans through the team's collective effort
Strong alignment to the values of the organisation
Strong influencing skills, people engagement, networking and listening skills
Strong written and verbal communication skills; a persuasive and passionate communicator with excellent interpersonal and multidisciplinary project skills
Emotional maturity to empathize with the perspectives/needs of team members
Strong IT skills and aptitude for adoption of digital technology
Highly resourceful team-player, who is self-driven
Other Information:
Reporting to: Executive Director
Expected Age: Below 35
Scope: Full time
Remuneration: Rs.9-12 lakhs per annum, negotiable based on candidate's profile
Minimum commitment: Three years
Expected Joining Date: January-March 2021
If you qualify and are interested to take up the role, please fill the form below